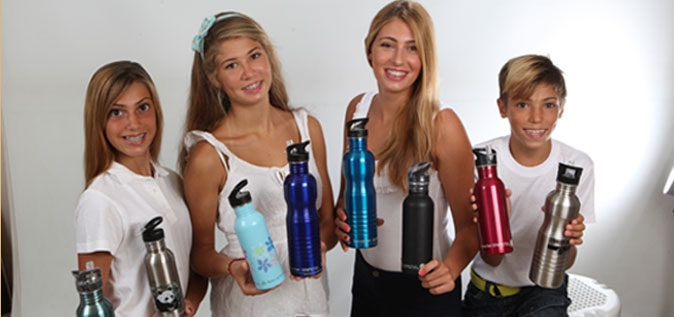 Elizabeth is married and is a full time working mum to four lovely children. She is a Reiki Master, Advanced Pranic Healer, and Bach Flower Remedy Support.
Elizabeth has a continuous passion for improving her family's health.
She has seen a great deal of change living on the beautiful island of Cyprus for 20 years.  Cyprus' acknowledgment from now and for the future for an Ecological and Greener Living has to be paramount.
She believes passionately that awareness to an Eco/ Greener Living can be started simply by using Stainless Steel and Glass Bottles and Ecological Products every day, this would then sustain good health and also preserve our planet globally.
She strongly recommends making the a switch from Plastic/ Aluminum Bottles to Stainless Steel / Glass Bottles and by using Eco Products not only is this Environmentally Respectable, Environmentally Conscious but definitely will improve Ones Health, Our Planet Earth and All Humanity.
Just saving ONE Plastic Bottle at a time!